Welcome to the Many Hands Sustainability Center!
Dear Friends of the Many Hands Sustainability Center,
We write today to ask you to consider a donation to the Many Hands Sustainability Center.
We have just fnished 11 years of our existence as an organization in cahoots with Many Hands Organic Farm (around for 35 years) focusing in on our mission of working with marginalized populations of institutionalized youth, former prisoners and recovering addicts. Unlike 2015 and 2016 where we had to report that we lost each year to heroin overdose a couple of remarkable young men, John and Jason, things are looking really bright right now.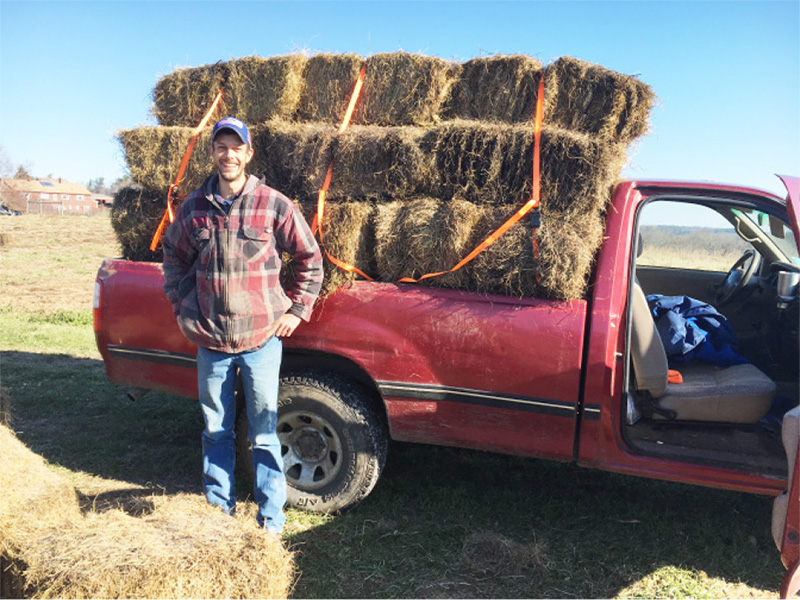 Sean was here about a half year, and then "retired" back to Dismas Farm to slow down a bit and be more pivotal to the success of their farm in Oakham. Brent came back to MHOF in March after leaving us in August of 2016. He quickly moved into a place of leadership with the farm staff and the volunteers. With his kind and upbeat personality and immense people skills, he makes every task fun and includes everyone in a way to make all feel necessary and productive.
Brent also has the skills as a farmer. He has worked with us and also son Dan off and on for 4 or so years. An animal, plant and hoop house lover, he is capable in all settings. His carefulness in managing machinery and tools saves us money, and his tidiness supports an effcient operation.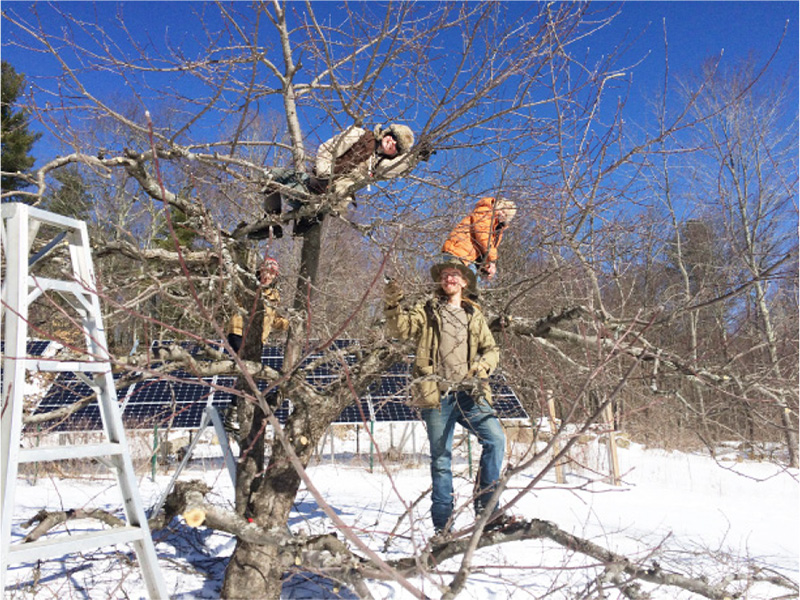 Brent has had a very large and dedicated fan and support club. When in June Brent was going to have to get a ride from Dismas to here every day, a number of folks from Barre, Rutland, and Oakham stepped up to help with the 11 mile two-way commute. Their support and willingness to get up a half hour earlier to give him a ride to work un-til he could restore his license was crucial to his success. He is now settled in West Springfeld in his grandfather's house that he inherited. It takes a community of caring people for all of us to rise to our true selves. Many thanks to Dawn, Susan, Jennifer, Heather, Dick and Gail!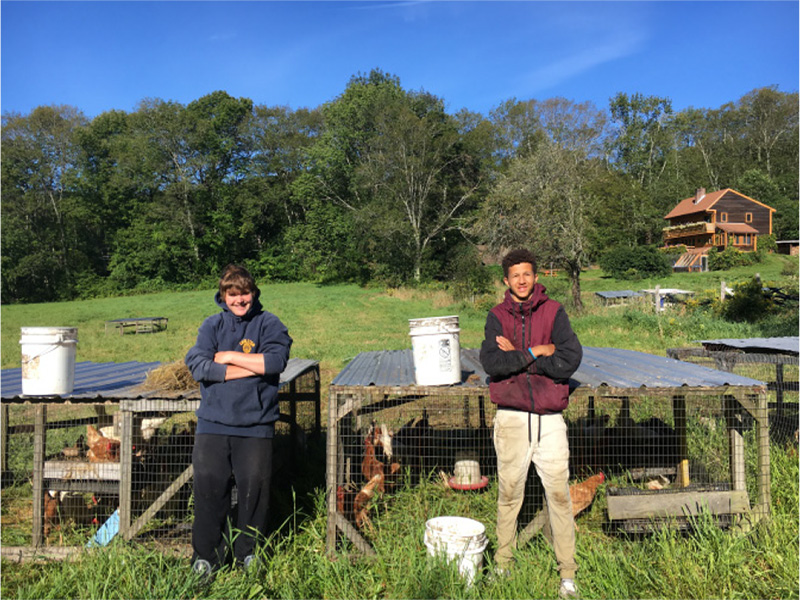 Things are on the upswing with Stetson School too. Al-though this week's Barre Gazette's headline reads "Calls from Stetson School keep police and fre busy" we are continuously grateful for their volunteer presence at our farm. With support from supervisor Jill who understands our needs, and John who brings the guys now twice per week for a morning of hard and varied work on the farm followed by a big nutritious lunch, we look forward to Tyshawn, Dakota, Joe, Bryce, Zach and others, and share great conversations while we work. From another pro-gram at Stetson Phil and Mario came as employees this summer. They also show up at 5 am as needed for bird slaughter and week end chores in a pinch. They joined us for Thanksgiving Dinner this year. We have always enjoyed working with teenage boys, and are so lucky that they enjoy us too.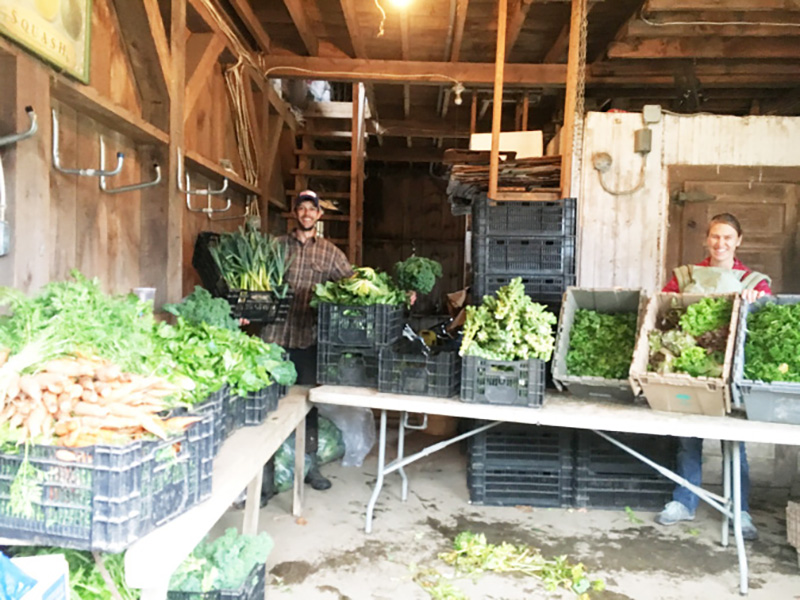 On the education side of things Jack and Julie conducted numerous workshops around the region at conferences and on the farm, all around the topic of soil carbon and how to best support and grow it. We were honored for our efforts on this topic when we were invited to an interna-tional conference on soil carbon sequestration and climate change amelioration in Paris in May. Just say the word and we will talk your ear off on the subject!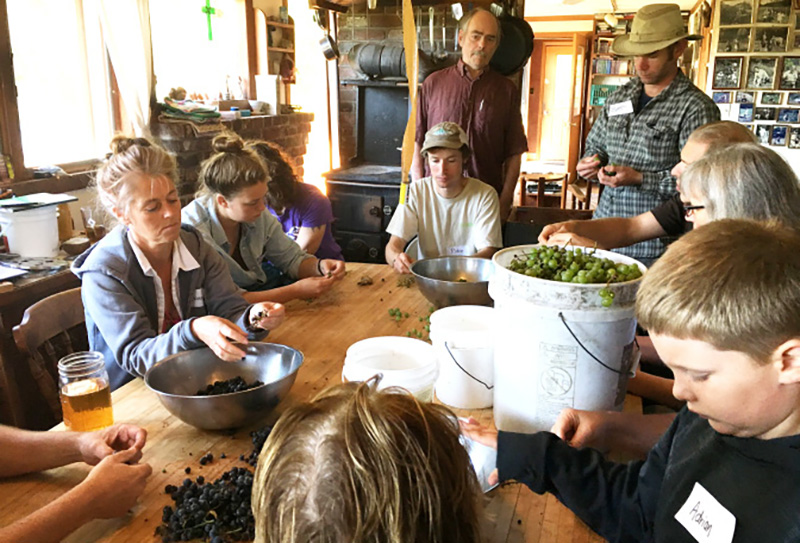 Your generous end of year donation will mostly go to-ward employing a formerly incarcerated individual who wants to use farming as a way to get back on his or her feet. Our scholarship recipients not only receive employ-ment, but 2 squares each day plus snacks, loans when appropriate (from our personal finances) to help with old debt, life management counseling and a lot of love.
Thanks for your role in helping folks who aren't on the right track get back on it.
Jack Kittredge and Julie Rawson
Many Hands Sustainability Center
Julie and Jack