Welcome to the Many Hands Sustainability Center!
Dear Friends of the Many Hands Sustainability Center,
Thank you for considering a gift to the MHSC this holiday season. Now completing our 12th year of opening up options for recovering addicts and troubled teens, along with our active teaching of carbon sequestering practices to as many as will listen, things are moving along here on the farm and in the public to whom we write and talk.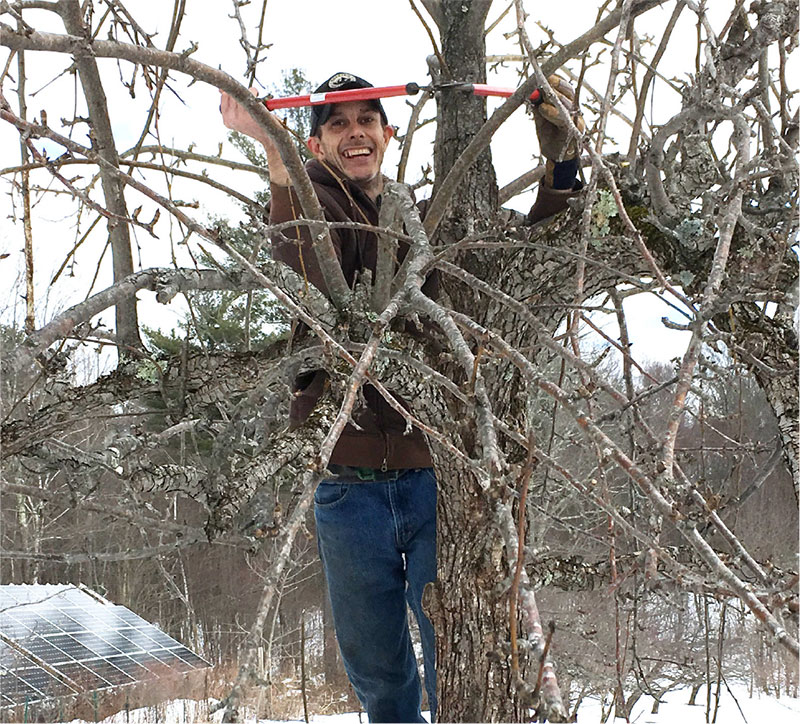 Brent left us at the beginning of the season after 5 years of providing leadership to our Stetson youth and farm managerial skills that helped us become more productive. It was he who envisioned the ripper that we were able to purchase with help from the Mass Dept. of Ag Resources ACRE program to support no and low till innovation. We miss Brent's bright personality, his hilarious songs and ditties and his exceedingly warm heart.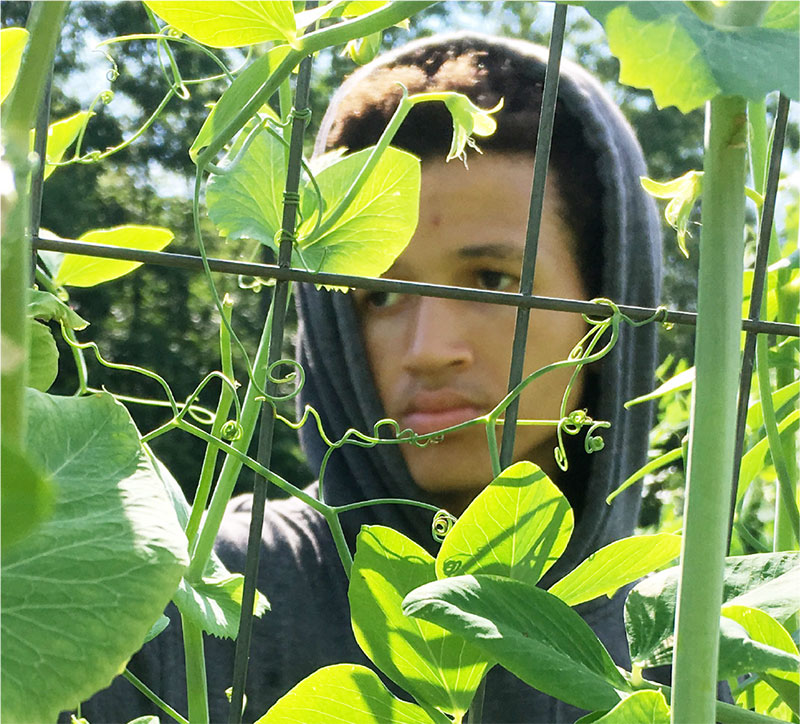 Mario is the man in the spotlight this year. Coming back for his third season with us, he has worked full-time since he graduated from high school. From Cape Verde via Dorchester and then Stetson School, Mario wants to have a farm of his own someday. His signature contribution to the farm this year was his admonition to us that "in my country we chain the dogs with the livestock at night." We started doing so with our turkeys and didn't lose any more birds to the night marauders that were decimating our pastured poultry operation. One can see traces of Mario's practical intelligence around the farm – a pig feeder hose wrapped around a tree to keep it out of the way of their sharp teeth, a quick line hung up to dry chard seeds in the barn. He was our main MHSC recipient this year and now has graduated to a place as a full time staff member. Mario loves plants and animals and innovation. Of late he can be seen working on his skills at backing up a tractor with cart attached.
We continue to delight in the weekly visits from the kids at Stetson School. Special thanks to Linda Ramsdell who keeps the boys on task so that we can have a good time with farm banter while accomplishing real work. We can see the boys swell with self-confidence as they become more a part of the farm staff each week.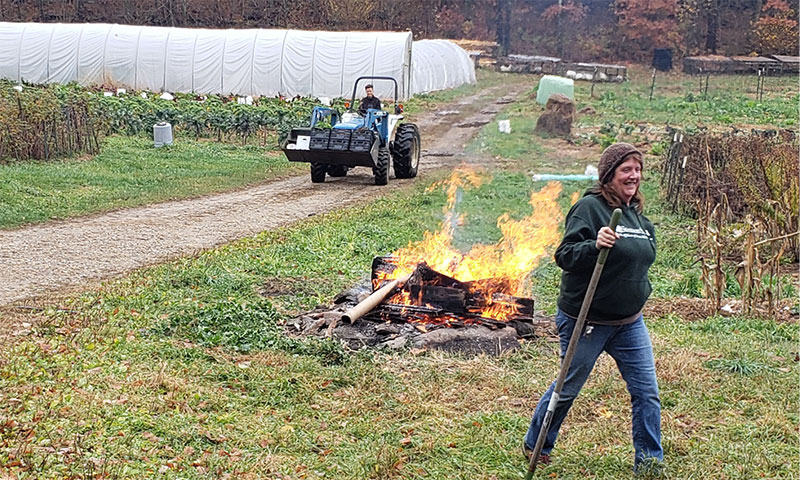 Jack and Julie gave the usual talks to NOFA conferences, a UMass sustainable agriculture class, and community carbon sequestration events. Our soil organic numbers jumped as much as two percent this year and we are basking in the positive comments of our customers regarding flavor.
New in 2020 we are planning to ramp up our on farm education and volunteering opportunities. We are hoping to get one organization here each week to volunteer and learn at our farm. If you know of a group that would like to come and volunteer regularly let us know.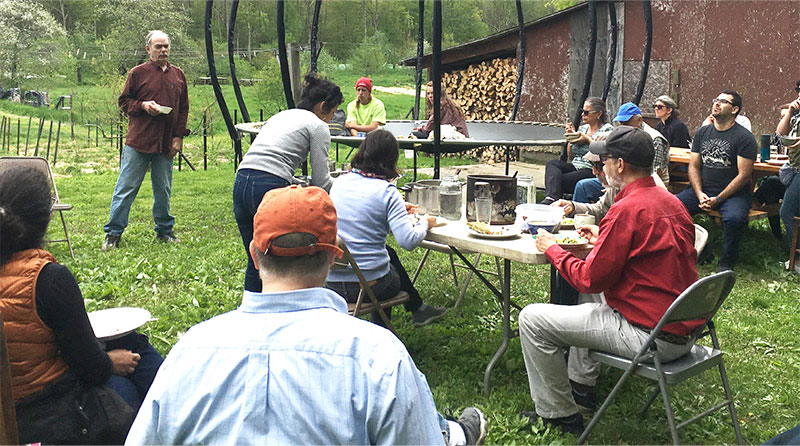 Consider an online recurring monthly donation to MHSC this year. Most of our donations go toward the hiring of a promising scholarship recipient for whom farm employment for a year might make a life changing difference.
Jack Kittredge and Julie Rawson
Many Hands Sustainability Center
Julie and Jack